Eclipse MicroPen®
Automated Micro-Needling (also known as Collagen Induction Therapy or CIT) is a new innovation in aesthetic medicine for the treatment of fine lines, acne scars, and improvement of the skin's texture, tone, and color. Micro-Needling produces controlled microscopic injuries to the skin resulting in a breakdown of abnormal pigment and stimulation of the production of collagen and elastin in the skin.
With the Eclipse MicroPen®, we utilize a revolutionary cordless dermal micro-needling device used by skin care professionals worldwide. It can be applied to all parts of the body; face, neck, chest, arms, hands, legs, abdomen, and back.
MicroPen Before & After Photos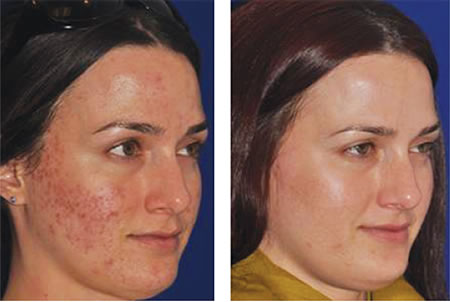 The images shown above are actual results, however individual results may vary.