Kybella® Injections
Submental fullness, commonly referred to as "double chin," can be caused by aging, genetics, or weight gain. Unfortunately, diet or exercise alone may not be enough to get rid of a double chin for some patients. Enter KYBELLA®: the only safe, nonsurgical treatment to get rid of a stubborn double chin and give patients a younger-looking face — without going under the knife!

At Gainesville Dermatology Aesthetic Center, we pride ourselves on providing every patient with a safe and comfortable experience when visiting our dermatologists in Gainesville, FL, for KYBELLA® injections and other cosmetic procedures. Learn more by contacting our office today to speak with a dermatologist and schedule an appointment!
Kybella Before & After Photos
In lieu of having the procedure done yourself, the best way to see results of KYBELLA® treatments is to look at before and after photos of patients who have already undergone the injections. KYBELLA® is an FDA-approved treatment for battling stubborn fat under the chin also known as a double chin. After injections, patients notice a trimmer, more youthful glow. Let our team of cosmetic dermatologists give you the look you've always wanted, and contact us today!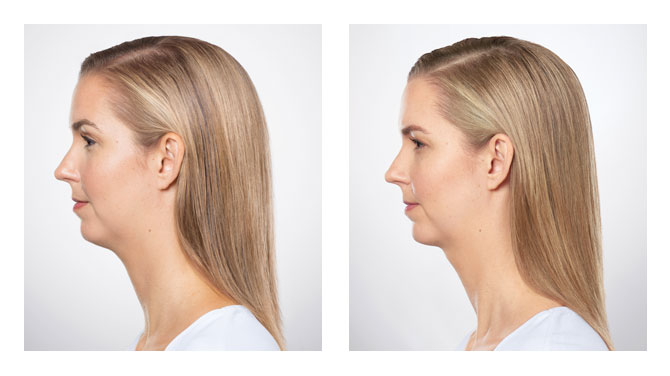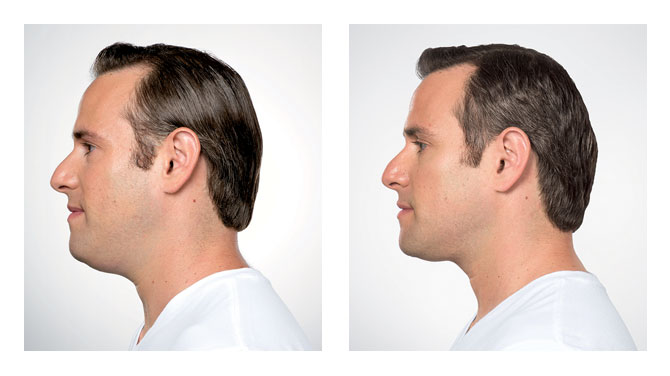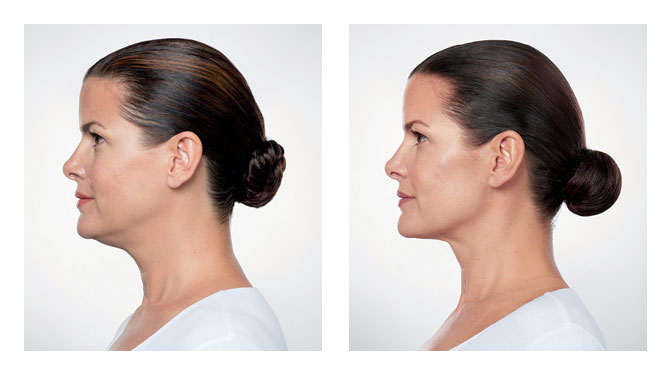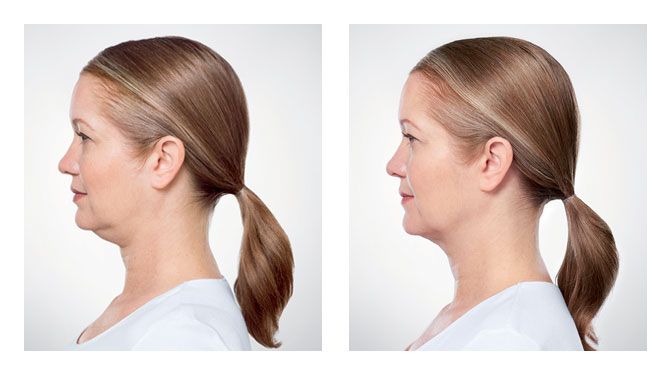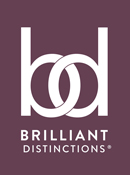 How Does KYBELLA® Work?
The active ingredient in KYBELLA® is deoxycholic acid, a naturally occurring molecule in the body that aids in the breakdown and absorption of dietary fat. These injections use a synthetic form of deoxycholic acid as an injection. Once injected, the acid destroys fat cells beneath the chin area so it can't store fat anymore. Usually, 20–30, and up to 50, injections are used under the chin. The acid then works gradually to kill fat cells, which are metabolized by the body over the following weeks. Make sure that a trained cosmetic dermatologist in Gainesville, FL, administers your injections since deoxycholic acid can kill other cells in the process as well.
Am I A Good Candidate For KYBELLA®?
The best way to determine if KYBELLA® is right for you is to discuss the injections with a dermatologist at Gainesville Dermatology Aesthetic Center. Patients who are pregnant, have trouble swallowing, or already have an infection in the chin area where KYBELLA® is injected should not receive treatment. Patients eager to eliminate the fat under their chin without invasive surgery and who desire a younger-looking face are ideal candidates for the injections. Contact us today to learn more about KYBELLA® injections or the other dermatology treatments we offer.
How Many KYBELLA® Treatments Will I Need?
After discussing the goals and desires for treatment, our dermatologists will customize patients' KYBELLA® treatment regimen, including how many treatments they'll need. Many patients experience visible results in 1–3 treatment sessions. During these sessions, our team will administer KYBELLA® into the fat under your chin using multiple tiny injections. Up to six treatment sessions may be administered spaced monthly.
What Are The Side Effects Of KYBELLA®?
Though KYBELLA® is an FDA-approved and non-invasive procedure, patients should understand the side effects of the injections before undergoing treatment. Some of the side effects of KYBELLA®, ranging from minor to more serious, include the following.
Pain
Swelling
Numbness
Bruising
Facial Muscle Weakness
Uneven Smile
Trouble Swallowing
Nerve Injury In The Jaw