Freeze Away the Fat with Coolsculpting
No matter how hard you try to eat healthy and exercise, it is virtually impossible to lose that unsightly muffin top or those stubborn love handles without painful and risky liposuction. That is, until now!
We are the area experts on Coolsculpting®, the revolutionary fat-targeting procedure featured on The Doctors, Good Morning America and Dr. Oz. Coolsculpting uses cryotechnology to freeze away stubborn pockets of fat without surgery, needles or damage to your skin. We offer the next generation of CoolSculpting Technology that makes it possible to obtain amazing results with shorter treatment time and greater comfort than ever before!


What's the skinny on Coolsculpting®?
Developed by Harvard scientists, it is an FDA-approved, clinically proven procedure that involves freezing fat cells and causing them to flush naturally from the body without damage to the overlying skin. It is a non-invasive procedure, with no anesthesia, no needles or knives, and best of all, no scarring.
CoolSculpting Before & After Photos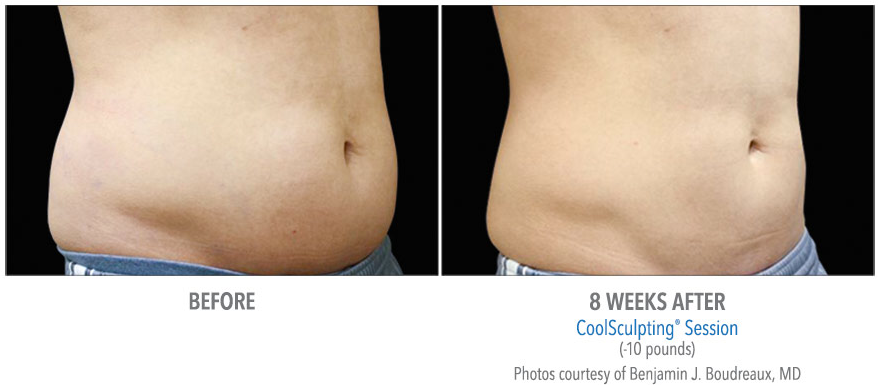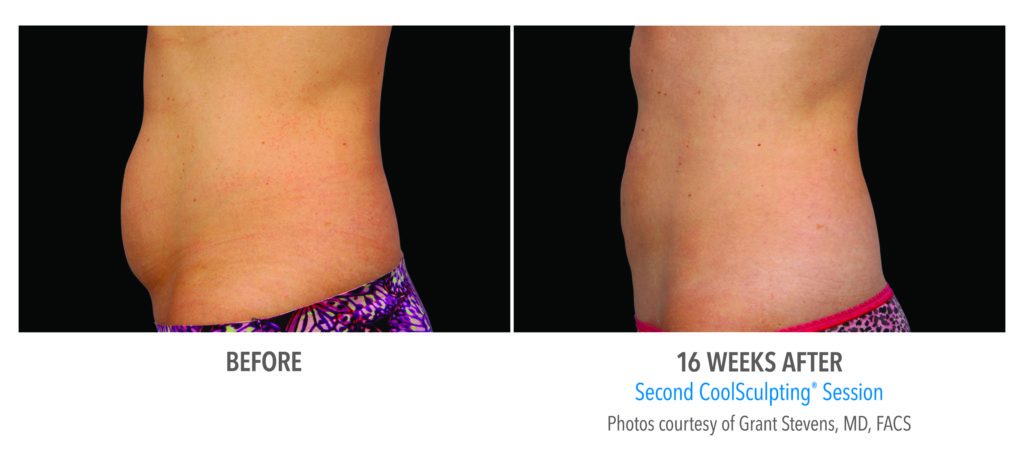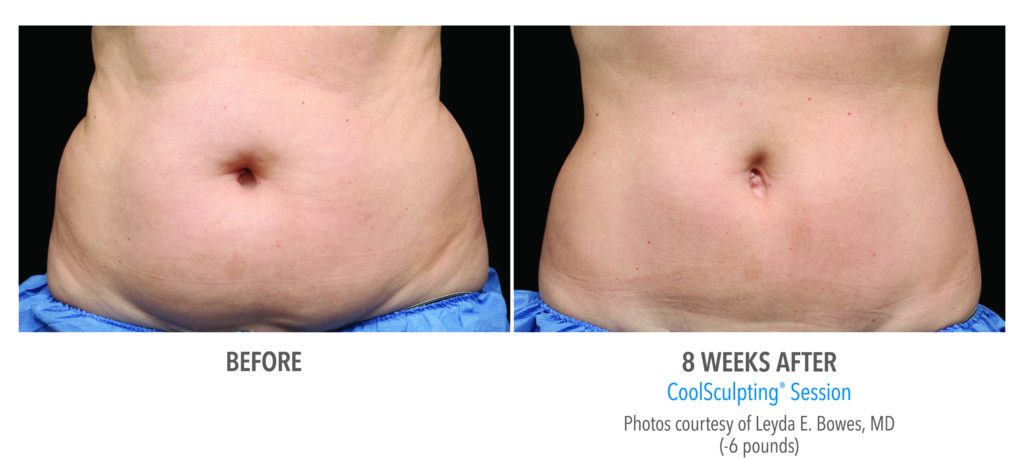 The images shown above are actual results, however individual results may vary. Results and patient experience may vary. *Noticeable changes to appearance may take longer.
Click here for a printable PDF of patient take-home guidelines.